One of the best places to get chocolate is not downtown Chicago, but in Geneva. Watch this video to see why.
But if you can't get to the best chocolate shop in Geneva, try one of these as expressed in The top 10 candy stores by timout.com/chicago:
Chicago
From a Mexican candyland to a haute chocolate shop, Chicago's best candy stores offer treats for kids and adults
By Cate HugueletTue Oct 7 2014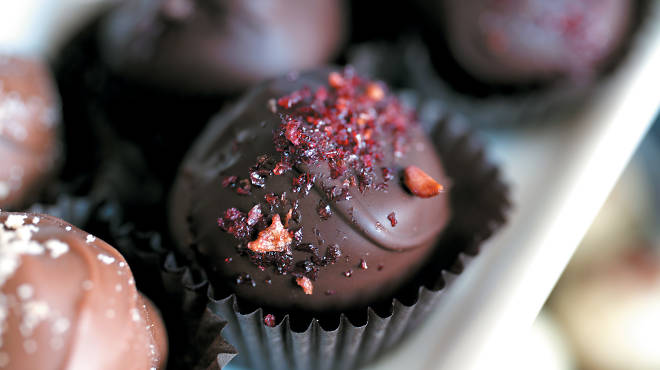 Katherine Anne Confections, one of Chicago's best candy stores, serves caramels and truffles.Photograph: Martha Williams
Want to treat the little ones in your life? Or just indulge yourself with a little chocolate? (No shame in that!) Chicago has lots of great candy stores, including a shop that stocks the gummy, Technicolor sweets of your youth, a Mexican candy store and a small-batch chocolatier who turns out inventive truffles made with local ingredients. Ideal for Halloween or any time of the year, these are Chicago's 10 best candy stores.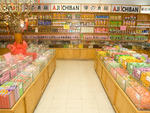 Don't be fooled by its relatively compact size; you could spend ages perusing the sweets at this Hong Kong import, tucked into a first-floor shop on the northwest end of the Chinatown Mall complex. Among the offerings: a rainbow of hard candies far too wild for grandma's purse (we spotted tomato and pine versions) and American favorites in unusual flavors (think green tea Kit-Kats). What's that you say? You'd rather have dried squid strips and cooked duck tongues? Never fear; Aji Ichiban has those, too.
Comments
comments