Top 5 Suburbs In Illinois To Raise A Family
Get the list here!
Find your family the perfect home right outside of Chicago in one of these five Illinois suburbs that are great to raise a family in. We took a poll and these were the top suburbs a safe places to raise a family!
Lake In The Hills, Illinois
131 Boulder Drive, Lake In The Hills, Illinois 60156
Safety is always a must and Lake in the Hills was ranked number seven in 2017 as one of the safest cities in America. This village has four different school districts with fourteen different schools ranging from elementary to community college that your children can attend. And, the family will never be bored because they have multiple shopping areas, parks, libraries, restaurants, and festivals like their famous Summer Sunset Festival.
Buffalo Groves, Illinois
1982 Easthaven Drive, Buffalo Grove, Illinois 60089
Buffalo Groves is known for its family-friendly and charming atmosphere. Out of over 15,000 residents, 42% of them are children under the age of 18. Plus, the city as a 95% high school graduation rate. Theater and fine arts play a huge role in this community. It has multiple theaters, a Fine Arts Festival, and many museums.
Naperville, Illinois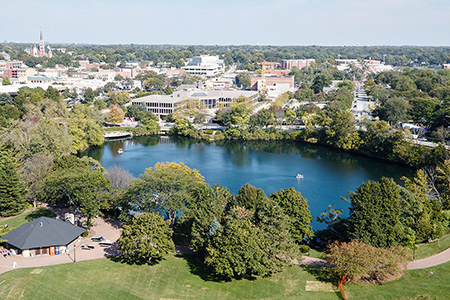 1243 Oxford Lane, Naperville, Illinois 60540
If you are looking for a suburb that has many top rankings, then Naperville is the one for your family. In 2010, it was ranked the wealthiest city in the Midwest and the eleventh wealthiest city in the U.S. Business Insider and USA Today named Naperville the safest place to live in the nation. In 2006, Money magazine named it the second-best place to live in the U.S. And, in 2013, it was ranked number one for the best city for retirement.
Wilmette, Illinois
1101 Seneca Road, Wilmette, Illinois 60091
If you have a young family, then Wilmette is the perfect place to raise your children. In 2007, it was ranked number seven in the U.S. to raise children at. Plus, two of the seventeen elementary schools were awarded a National Blue Ribbon award in 2017. And, in 2015, Wilmette has ranked the best place to live in the state of Illinois because of its low crime rate, low unemployment rate, low housing vacancy rate, low crime rate, median income, high education expenditures per student, and short commute times.
Northbrook, Illinois
1700 Braeside Lane, Northbrook, Illinois 60062
Northbrook is an affluent suburb of Chicago. It has a wide variety of restaurants, shopping, parks, and local family-owned stores for your family and friends to explore. The high school graduation rate in Northbrook is 97%. Plus, if you are a Ferris Bueller's Day Off fan, several iconic scenes from the movie were shot at Northbrook!
Comments
comments