10 Simple Hacks to a Stylish Kitchen
When life gives you lemons, try organizing them with these 10 simple hacks to a stylish kitchen.
Gold and White Bins in Organized Pantry
All you'll need is a can of spray paint and a couple dollar store bins to achieve this expensive, metal look. Once you add labels, this stylish kitchen hack makes for the perfect organized pantry.
Labeled Containers in Organized Pantry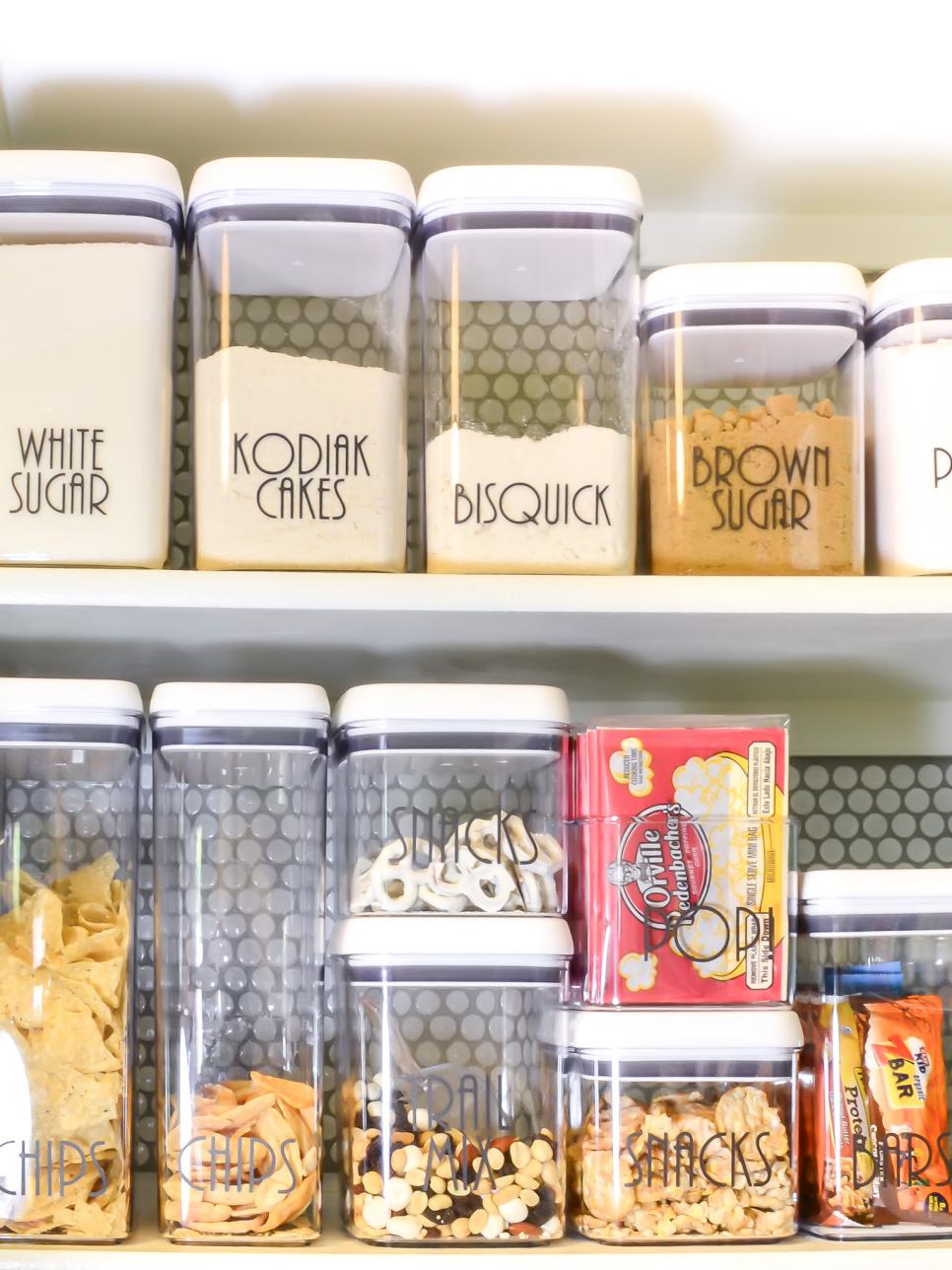 These clear containers are very much so eye-catching, but throwing on a label keeps us organized. Try storing your dry goods in this canister set and you'll see just how much energy and space you're saving. You can find this look at the Container Store. 
Labeled Baskets in Pantry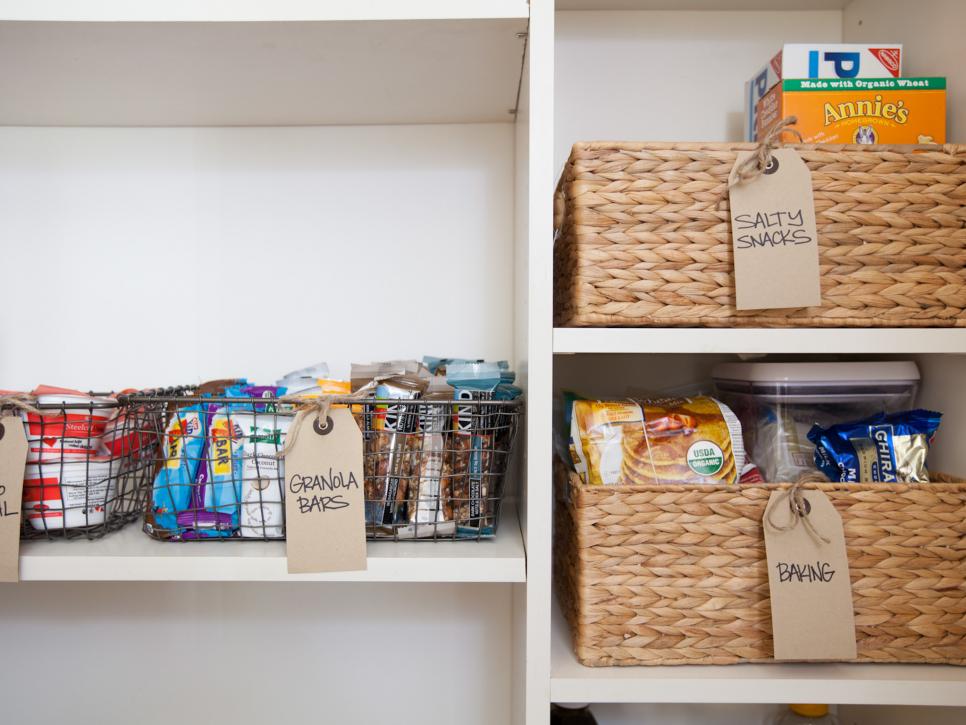 Indeed, nothing says "snack basket" like a woven basket. Add a simple tag of your choice and you're on your way to a stylish, timeless, and organized look.
Smart Food Container Storage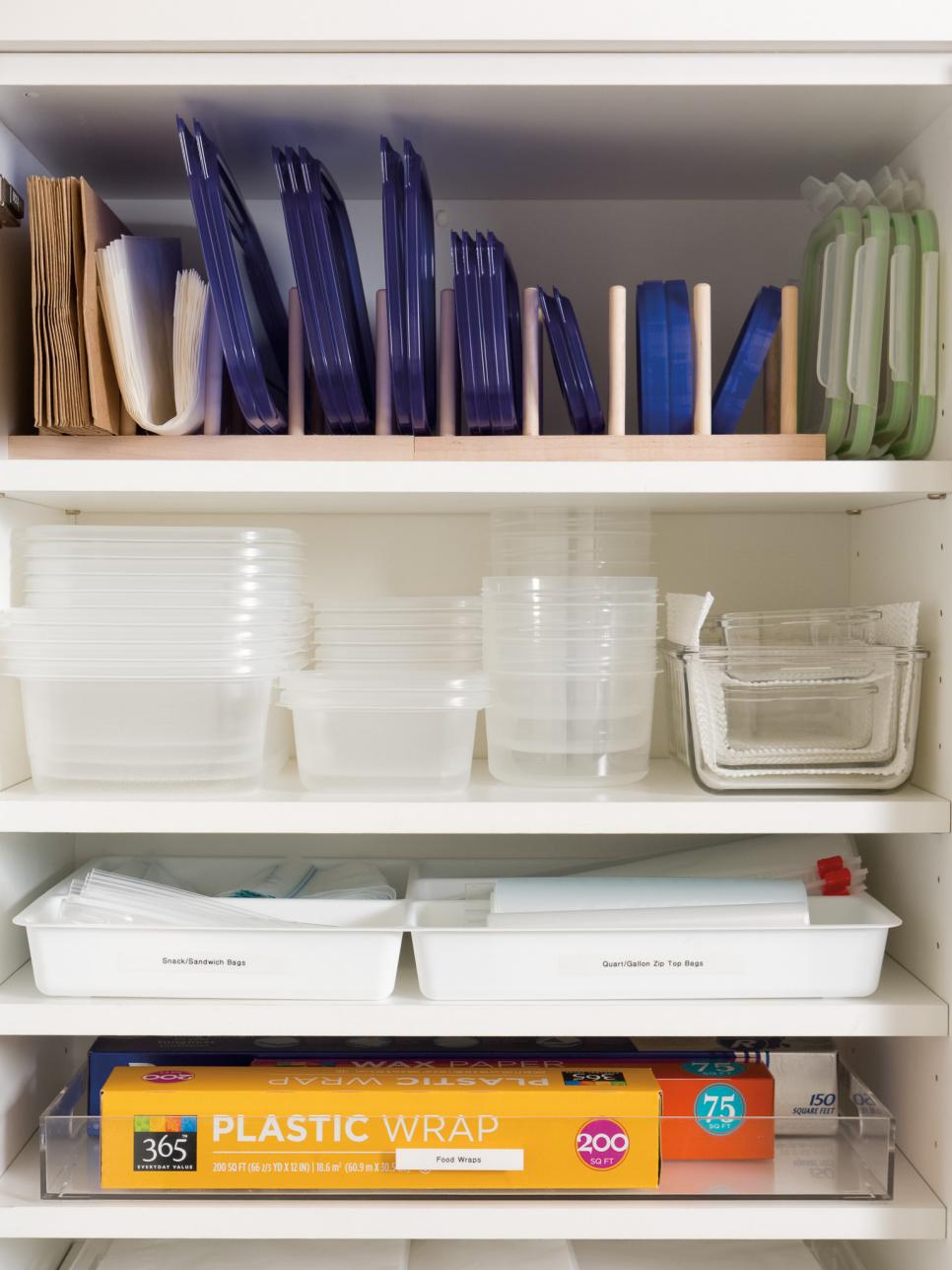 We all love Tupperware, and Smart Food Container's offer a variety of sizes and a range of colorful lids to requite our love. This trendy hack will keep your Tupperware from being misplaced, while adding an aesthetic flair to your kitchen.
Spice Storage Rail on Pantry Door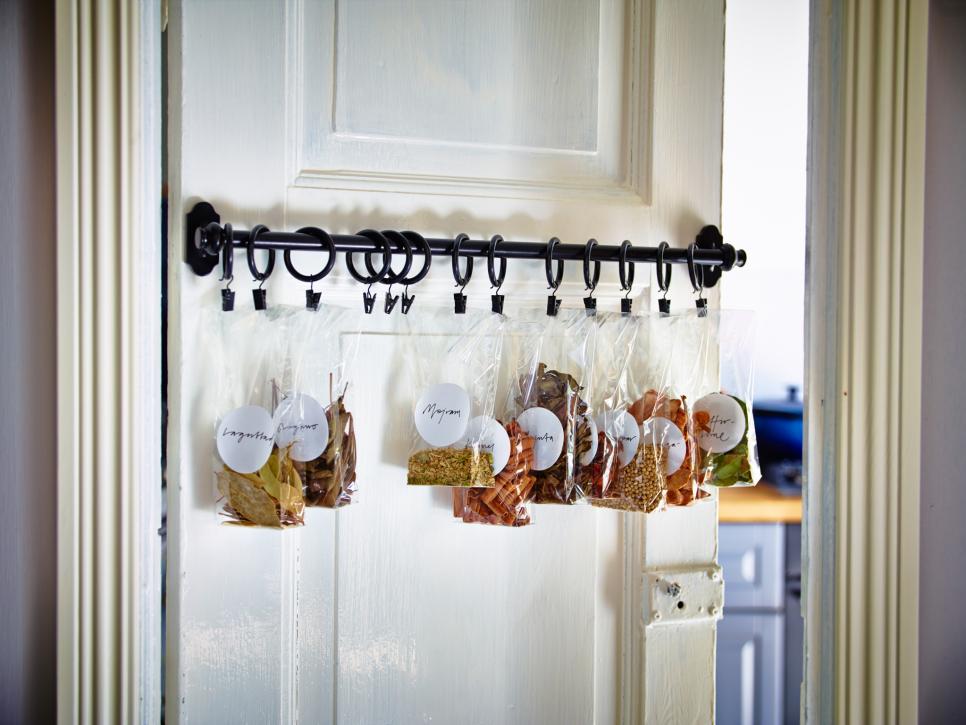 If you are one to buy spices, this may be the stylish kitchen look for you. All you have to do is take a small window treatment rod or shop IKEA to get this Fintorp IKEA rail and Syrlig curtain clips. Simply mount this on the backside of a pantry door, and your spices will stay cool and dry, and out for a beautiful display.
Vertical Storage Space
If you want this look, get IKEA's Grundtal kitchen series.
Not only is it your budget-friendly, stainless steel shelving system, it is a one-of-a-kind stylish look. It hangs on walls so that you make the most of your Kitchen counter-tops. Grabbing knives, forks, pots and pans has never looked so easy.
Make Use of the Space Around Your Fridge
if you have a small kitchen, don't leave that sliver of space between your fridge and the wall empty. How about making a DIY rolling pantry perfect for storing nonperishable goods. It frees up clutter elsewhere, while offering a sense of unique, stylish decor.
Vintage Untapped Space use
There's a lot going on here, from the standard base cabinets being used for toe kick drawers to the curtain rod holding the essential utensils. Then there's a small pot rack, hanging on the wall next to the stove, for quick and easy access.
Over the Sink Cutting Board
This is not your kitchen island, but it's one heck of a way around it. The over-the-sink cutting board is a stylish, quick fix and brings your chopping and rinsing needs right to sink.
Create Kitchen Storage in a Nearby Room
A tiny kitchen can sometimes lose its glamour when cluttered, and it's much too time consuming and costly to remodel. So why not use that nook or closet nearby and expand your kitchen with charm. Create an organized look with some of our listed simple ways to a stylish kitchen.
Comments
comments