Top 10 Black Owned Companies In Chicago
Get the list here!
Where do you go when you want to support a Black owned business? How do you know it's Black owned? In the age of social entrepreneurship, Black businesses both small and large are more rich and creative than ever, so there's no shortage of products and services from the Black community in the future. We have put together a list of the Top 10 Black-Owned Companies In Chicago!
1.  Dream Spots Realty-7600 S Jeffery Ave, Chicago, IL 60649
By providing fast, efficient, and professional service to all people with various income types; Dream Spots will ease the frustration clients may experience with finding their "Dream Spot" and ease the frustration owners may experience with finding quality tenants and buyers, Owner of this company is Perdue "Coach" Carter.
2. Original Soul Vegetarian- 203 E 75th St, Chicago, IL 60619
If you are looking for a place where you can go big on flavor without compromising on health, it is time that you visited Original Soul Vegetarian. In everything that they do, they promote the regeneration of our environment; create food that is 100% plant based and completely free of animals and chemicals. Their food also uses no refined sugars, flours, or rice—allowing you to indulge in taste without the guilt, Owner of this company is Prince Asiel Ben Israel.
3. Curl kitchen- 3428 S King Dr, Chicago, IL 60616
A natural/organic based hair care store, at Curl Kitchen they strive to provide a unique and informative shopping experience. They help you to compare and contrast products in an effort to identify the one that will deliver the results you desire. Their products have been hand picked to ensure that they provide consumers with products containing high quality ingredients and that have been crafted with your texture in mind, to fed your curls naturally. The owner of this company is Sylvia Kerali.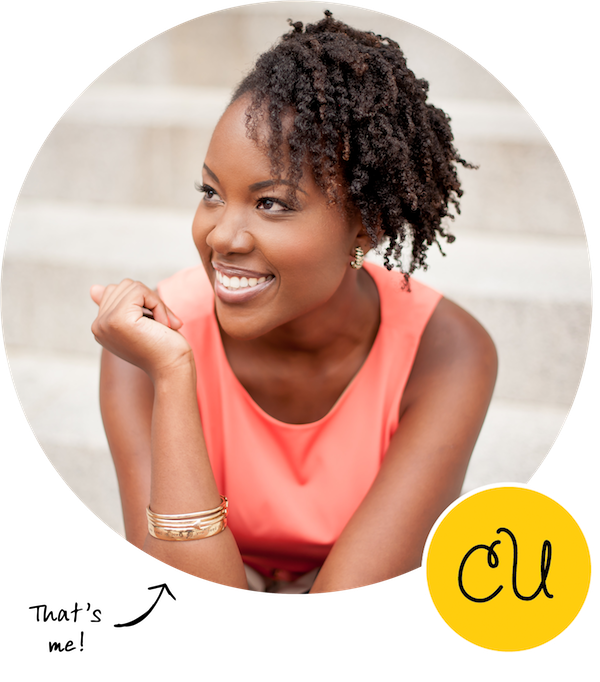 4. M.A.D.D Rhythms Dance Company-  4701 S King Dr Chicago, IL 60615
M.A.D.D. RHYTHMS is a phenomenal tap dance collective whose "SOLE" purpose is to spread the Love and Joy of TAP worldwide. What started as a formula for giving back, is now a full-fledged performing arts company, quickly gaining a reputation for representing the true essence of tap: RHYTHM! The company is composed of young, versatile tap dancers from all over Chicago. The owner of this company is Bril Barrett and Martin Dumas III.
5. Semicolon Bookstore & Gallery-

515 N Halsted St

Chicago, IL 60642
DL Mullen began working on what she thought would be the ULTIMATE bookstore experience. After the latest construction issue and in an attempt to 'just do something', Ms. Mullen found a space, signed a lease, and got the keys all in a 24-hour time span. Ms. Mullen set to work making it feel like, well-home. Her favorite museum/library/bookstore all rolled into one. Oh, and BYOB, just for good measure! A labor of love that she hopes visitors will feel in every area of the space.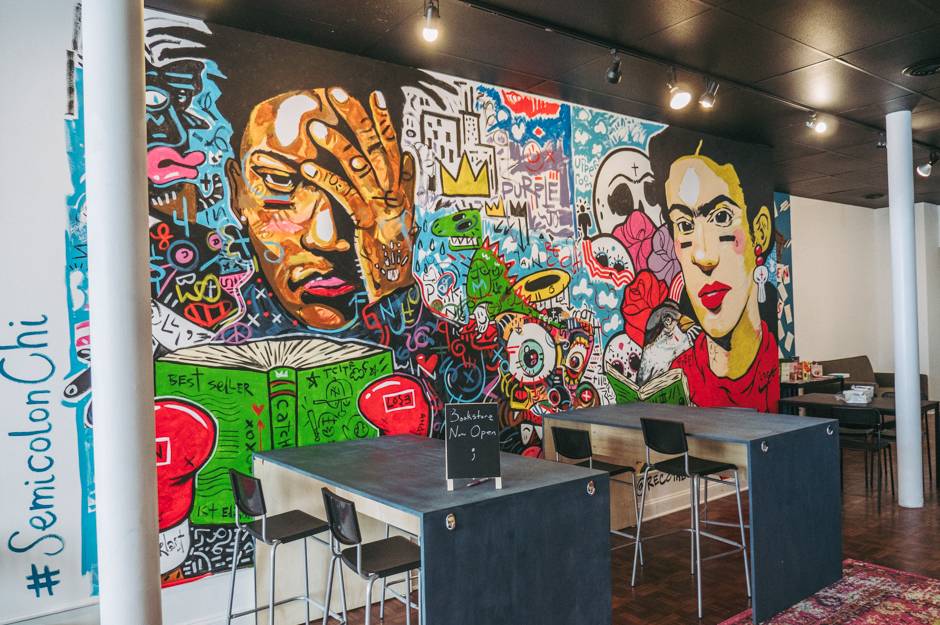 6. WeSchool academy-  5001 S. Ellis Ave (Ellis Avenue Church) Chicago, IL 60615
  A learning support center for at-home learners and their families. Providing planning, coaching, training, and a flexible-schedule learning center so that you can access as much or as little help as you need to be a successful home-based learning family. WeSchool academy leverage a wide-range experience in traditional education, home-based education, as well as education and family support organizations to help you build a plan that works. The owner of this company is Aziza Butler.
7. Burrell Communications Group L.L.C- 233 N. Michigan Ave Suite 2900 Chicago, IL 60601
WE DO TRANSCULTURAL. And we do it well. Our 40+ years of experience has given us the expertise, finesse, and empathy to connect with and engage Millennials, Boomers, and Gen Xers, remember them? From the financially underserved to the socially responsible to gearheads and sneakerheads. We'll do it for the Gram and clap back on SnapChat if necessary. We create work that gets clicked, liked, and shared. Work that rings both the phones and the register. No matter what we do, we move brands, The owner of this company is Thomas J. Burrell & Emmett McBain.
8. Miro Development, LLC- 2150 S Canalport Ave, Chicago, IL 60608 
A full service real estate development company that specializes in construction, creating lucrative investment strategies and property management. Miro also offers concierge services, which include residential home cleaning, as well as dry cleaning pick-up and delivery. The owner of this company is Michael Altheimer.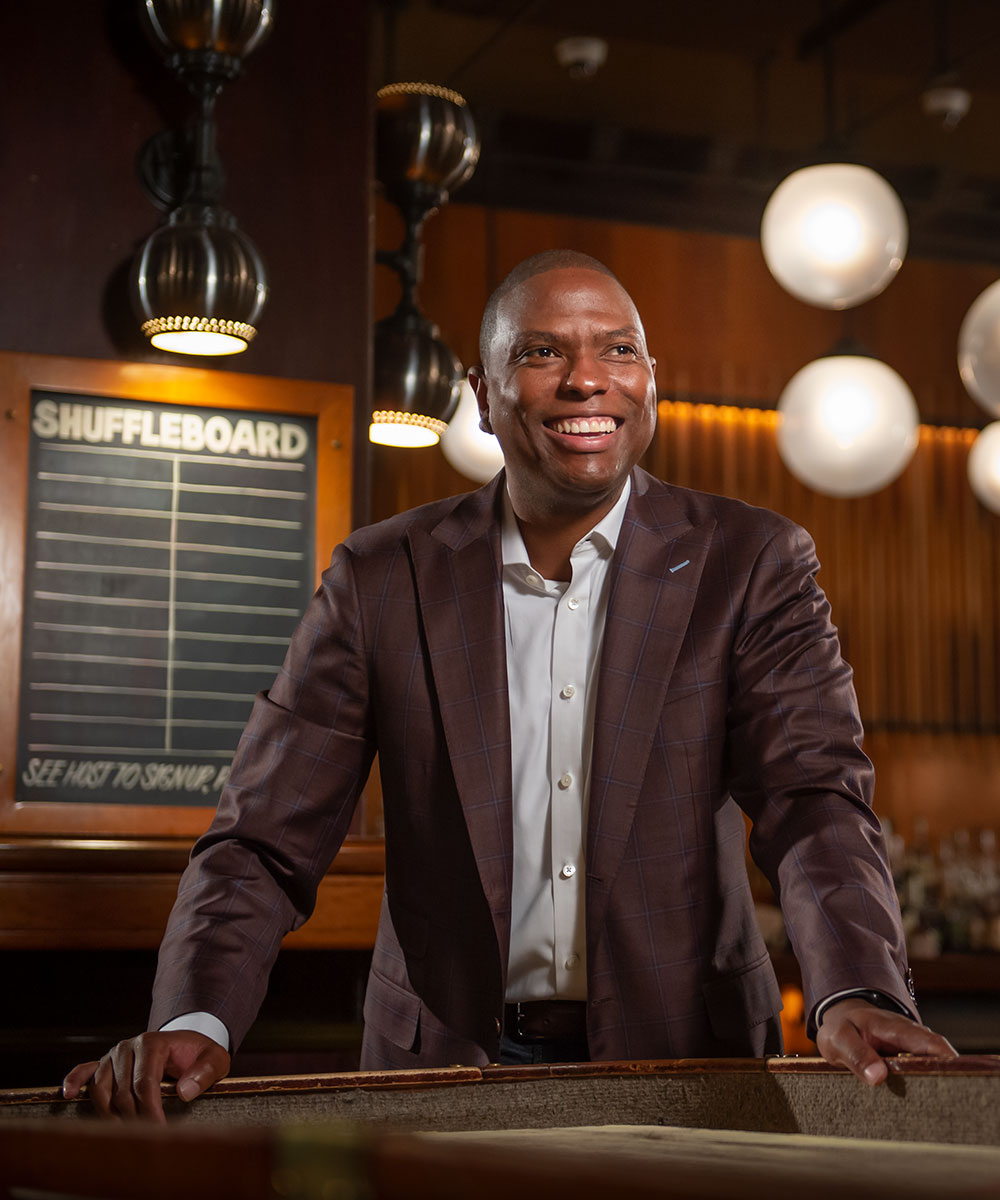 9. Chicago South Loop Hotel- 11 W 26th St, Chicago, Illinois 60616
 Located in the heart of the historic Bronzeville District and South Loop Area, and moments away from all of the downtown excitement. Experience everything the Windy City has to offer when you stay at our sophisticated hotel near McCormick Place, where you'll find a full menu of deluxe amenities designed to make you feel right at home. The owner of this company is Jimmy White, Louis Dodd and Dr. Floyd Mix.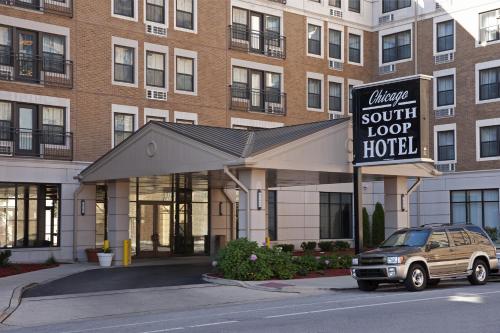 10. The Silver Room- 1506 E 53rd St, Chicago, IL 60615
Currently located in the heart of Hyde Park, is an eclectic mix of locally- and internationally-sourced handmade jewelry, accessories, clothing, artwork, home goods and a curated selection of music. the Silver Room have a little something for everybody. "Over the years, our customers have trusted us to take part in many life-changing moments, from hosting book launches for first-time local authors, to designing custom wedding rings." The owner of this company is Eric Williams.