Top 10 "Gutted" Homes For Sale In Chicago!
Get the list here!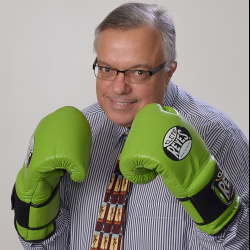 I have over 30 years of experience helping Chicago home buyers purchase tastefully remodeled homes at very affordable prices. I pride myself in helping families and individuals live affordably without having to sacrifice quality. What sets me apart from others is my desire to help others, first and foremost we strive to ensure that a property is up to the high standards that we've developed through our experience in the Chicago housing market.
I thoroughly enjoy helping others. The one certainty that I've discovered in life is that you give what you get. Our main goal is to raise the living standard in Chicago without breaking our client's bank. In doing so we are helping develop neighborhoods and increasing the overall quality of life. That moment experienced at one of our closings when a client's dream is realized is the main motivator for what we do and with each property sold we are motivated to continue our mission and expand into additional areas within the city.
To see more of Frank Montro Rehabbed Homes please go visit his website @ https://frankmontrohomes.com !!