Kendrick Lamar: The DAMN. Tour @ United Center, July 27, 2017
There's an upcoming Kendrick Lamar tour, and it's heading to Chicago! According to a review by Pitchfork, "DAMN. is a widescreen masterpiece of rap, full of expensive beats, furious rhymes, and peerless storytelling about Kendrick's destiny in America." As of this week, the latest data from Billboard tells us each song from Kendrick Lamar's DAMN. album has entered the Hot 100. The album had already achieved the biggest Billboard debut of 2017.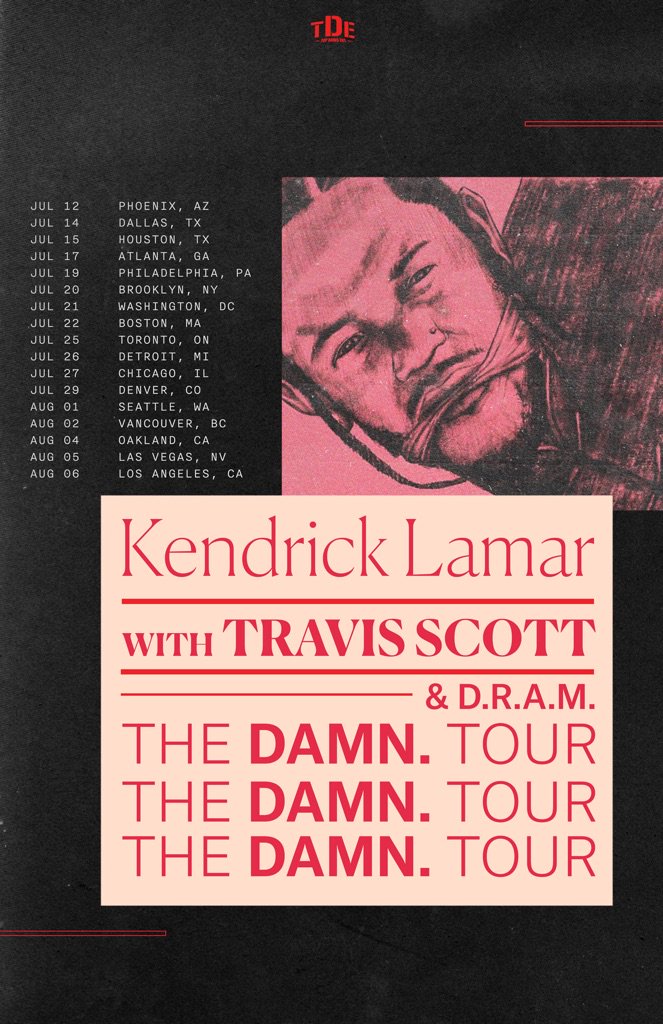 Recently, Mr. Lamar let it be known via Twitter the schedule of his upcoming tour, where he'll be supported by collaborator Travis Scott, and rapper D.R.A.M. "DAMN." sold 353,000 copies—and that is 353,000 purchases of the full album. The DAMN tour heads to United Center in Chicago, IL, July 27, 2017. Tickets went on sale Friday, April 28. Get yours at now at Ticketmaster.
Meanwhile, check out a popular song from his album, titled, "Humble."