Top 5 Winnetka Homes Under $500,000
In the beautiful North Shore suburb of Winnetka—behind the glitz and glamour of its Hollywood past, the low rolling hills, and homes atop the bluffs on Lake Michigan—there lies affordable living. If you've dreamed of living in this land of picturesque beauty, and you're not exactly looking for anything redundantly large, here are the top five homes currently up for sale. And, the best thing about them, (besides their location) is that they are all under $500,000.
1. 630 Winnetka Mews Apt 302 – $335,000
Our first home to make the list is perfect for those looking to downsize, or perhaps you're looking as a first time buyer. Either way, this two bedroom condo offers an in-unit washer and dryer, a fireplace in the living room, and a master bathroom with a double sink and a separate tub and shower. It is also centrally located near the Metra train, shopping, and more.
2. 780 Green Bay Rd – $395,000
This home is one for the picture books. It's quintessential suburban-esque charm offers three bedrooms and three full baths, a wood-burning fireplace, and a one-car garage. But the most alluring feature of this house may be found in the recreation room. Nothing says fun and personality like a recreation room.
3. 972 Tower Rd – $432,000
An updated Tudor style home is as bout as charming as they come. The inside went under a complete renovation in 2012, so expect everything—and I mean everything—to be up-to-date. The brick patio is one of the centerpieces of this home, giving it the sort of charm it's location exudes.
4. 711 Oak St Apt 110 – $450,000
You've got three bedrooms, two and a half baths and a galley kitchen in this condominium. Perfectly situated within the heart of Winnetka, shops, parks, trains, and an exercise room right in the building at under $500K, anyone would desire to call this place home.
5. 701 Elm St – $479,500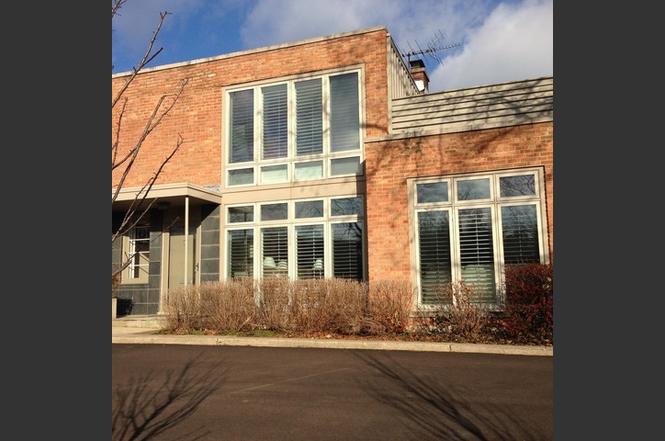 You'll find this home in East Winnetka. A brick townhouse with a private terrace and garden. We'd say it was a writer's alcove. Perhaps its most ravishing feature is the Jacuzzi tub on the second floor. Wowing, indeed.