Preview Chicago presents the best kitchens on Chicago's West Town neighborhood. When we look at million dollar listings, we expect to see these types of upgrades.  This video is a great way  to kitchen ideas for our own homes. When searching for homes in Chicago, Preview Chicago has a quick and efficient way to explore homes and neighborhoods by video. Use the search tool on the top of the home page and you will be directed to the home of of your choice along with accompanying videos that are related to that town or neighborhood. when it comes to funky kitchens, Chicago and the suburbs have their fair share. Funky Kitchens dipslayed in the video are funky kitchens in a good way.
One of the great sources for funky kitchens, go to: homedesignlover.com
Also check out:
15 Adorable Multi-colored Kitchen Designs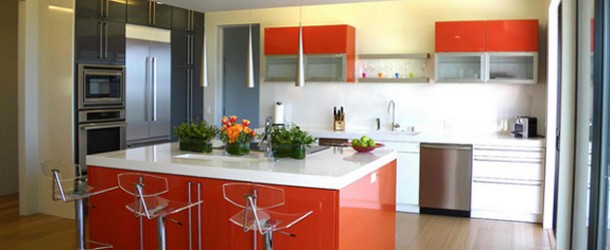 We promised color blocking for your kitchen ideas wherein we started off with picking out blue colored kitchen designs with a modern touch, which of course can come in the classic or traditional designs but as wonderful as they all seem, we prefer going modern for the color blocking. To start off this article, we will be showcasing multi-colored to colorful kitchen designs. Typical, since color blocking would most likely be combining colors to create a trendy effect.
The next 15 photos below will give you ideas as to what colors to combine, what colors complement each other and which furniture to match the colors of the walls, the cabinets and drawers, or even the walls. Here are the photos we have been waiting for.
Comments
comments