Fun Pies in Chicago
Watch this video about the best places to get pie. There are many voting platforms for the best pies.
Here is one that we really like from TimeOutChicago.com:
Best pies in Chicago
Whether you're looking for fall classics like apple and pumpkin or summer staples like blueberry or cherry, here's where to find the best pies in Chicago
By Time Out editorsTue Oct 29 2013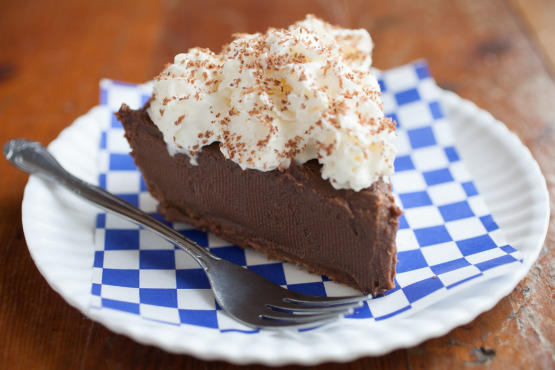 Photograph: Martha Williams
The milk chocolate cream with graham cracker crust at Bang Bang Pie Shop is one of the best pies in Chicago.
We're not sure exactly when Chicago became so pie-crazed, but we don't care–the past few years have been an embarrassment of riches when it comes to our favorite dessert. Whether it's rich chocolate pies by the slice from Bang Bang Pie Shop, perfect renditions of pecan pie at Shaw's Crab House or decadent peanut butter pie from Bub City, here's where to go for a terrific slice.
RECOMMENDED: Full list of the best restaurants in Chicago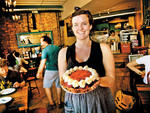 You could say this place is a coffee shop: It roasts its own beans to create bold, serious cups of hot and iced coffee. Besides, back when this business was a food truck, it was called Bang Bang Pie and Coffee. But now, the "coffee" has been lopped off, and it's mainly a pie shop. There's a particular charm to that—a place where you can just meet someone for a slice of pie, whether in the vintage-y interior or at a picnic table in the huge yard. Whatever you do, don't overlook the biscuits, particularly when topped with gravy.
Thanksgiving specials include caramel apple crumble pie, chocolate pecan pie, pumpkin pie and take & bake biscuits.
2051 N California Ave, (between Dickens and McLean Aves)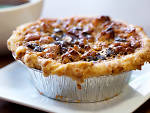 By employing homeless and otherwise at-risk youth and training them to enter the hospitality work force, this nonprofit café doubles as a social venture. But to be honest, the only thing you'll think about once you've had one of its chocolate-chunk cookies, cheddar-chive scones or local produce–packed pies  is how well this cute café is serving you.
3720 N Lincoln Ave, (between Waveland Ave and Grace St)
Between the bourbon, a live-music stage that would be easy to hop onto and the very disturbing mannequin of a cowboy urinating in the women's bathroom, the Melmans' latest hit is a place where one could make a lot of bad decisions. Here's one you won't regret: ordering a slice (or six) of chef Doug Psaltis's pie for dessert. The lemon-meringue and banana-cream are incredible, but the Peanut Butter Chocolate Delight—made with Valhrona chocolate ganache and housemade peanut butter—is positively insane, a marriage of comfort food and unimpeachable finesse. Psaltis's secret: his wife, Hsing Chen, the former pastry chef at the Peninsula, who he says taught him everything he knows about pie.
They are open on Thanksgiving day.